Photo credit: Adrian Powter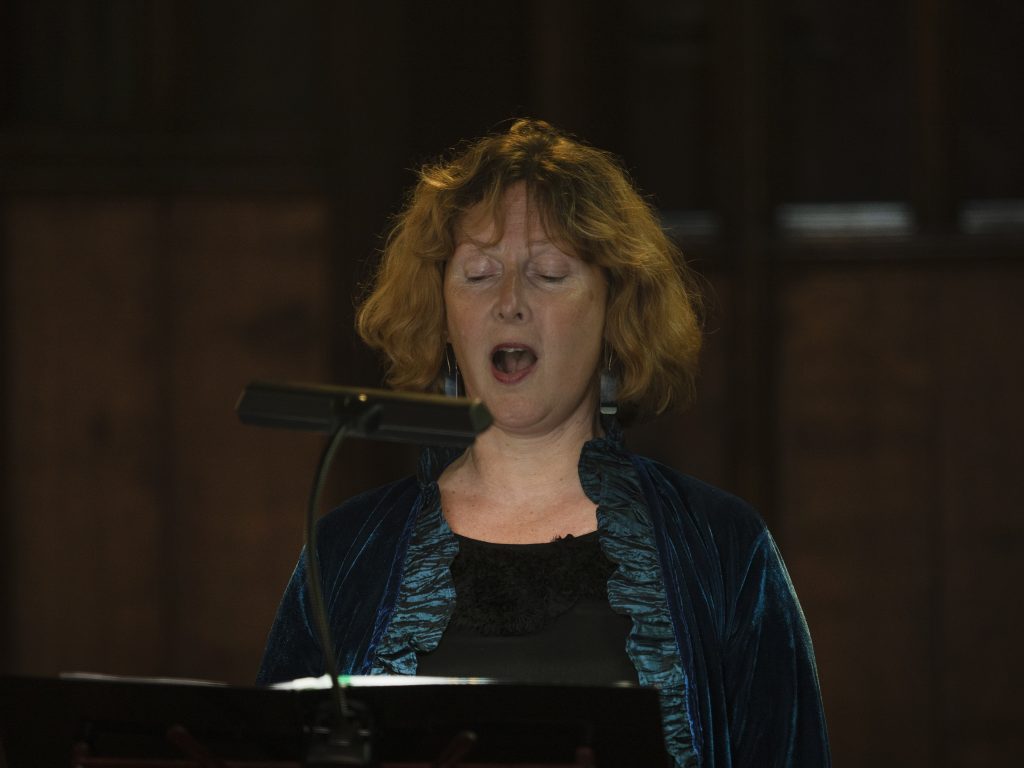 Born in Yorkshire, UK, Rachel Godsill began singing in the local parish church choir. She read music at Selwyn College, Cambridge where she was a Choral Exhibitioner, and was a prize-winning vocal student at the Royal College of Music.
Subsequently studying with Sheila Barnes and Alison Wells, Rachel is in demand as a recitalist and oratorio soloist, performing in major concert venues throughout the UK and Europe.
Highlights have recently taken her to the Czech Republic for a recital of Smetana and Janacek with the Prague University Orchestra, to Budapest, Erfurht and Berlin for recitals of music for voice and viola d'amore, and to Beijing and Shanghai for performances of Britten's Peter Grimes and War Requiem (Shanghai Symphony Orchestra, London Voices).
Rachel's oratorio repertoire encompasses Bach and Handel through Mozart and Rossini to Tippett and Orff. Last year's season included performances of Carmina Burana and Poulenc Gloria (University concert hall, Cambridge, Stratford-upon-Avon), Handel's Messiah (Choir 2000), Shakespeare settings by Gurney, Finzi and Cecilia MacDowell (Church of King Charles the Martyr, Tunbridge Wells, Corpus Christi College, Cambridge) and performances of Schumann's Song Album for the Young (Hughes Hall, Cambridge, Stapleford Granary). She is equally at home with contemporary repertoire and many pieces have been especially composed for her. She has performed Saariaho's La Passion de Simone in the Barbican, UK and Lincoln Centre, New York under the direction of Peter Sellars, works by Lutoslawski and Penderecki at the Lugano Music Festival with Terry Edwards and can be heard on the soundtrack for many films including Harry Potter, The Hobbit and Star Wars!
Within ensembles Rachel has worked with Richard Hickox, Simon Rattle, Roger Norrington, Emmanuelle Haim, Charles Mackerras, Ivan Fischer, and Vladimir Jurowski, performing with the Orchestra of the Age of Enlightenment, European Voices, Collegium Musicum 90, Le Concerts d'Astre, Birmingham Symphony Orchestra , The Schutz Choir, London Voices and The Academy of Ancient Music.
Rachel is also a much sought after teacher, working with the choral scholars of Cambridge University and the boy choristers of Jesus College. She directs choirs in the local community and is passionate about making singing available to all.
More information about Rachel here.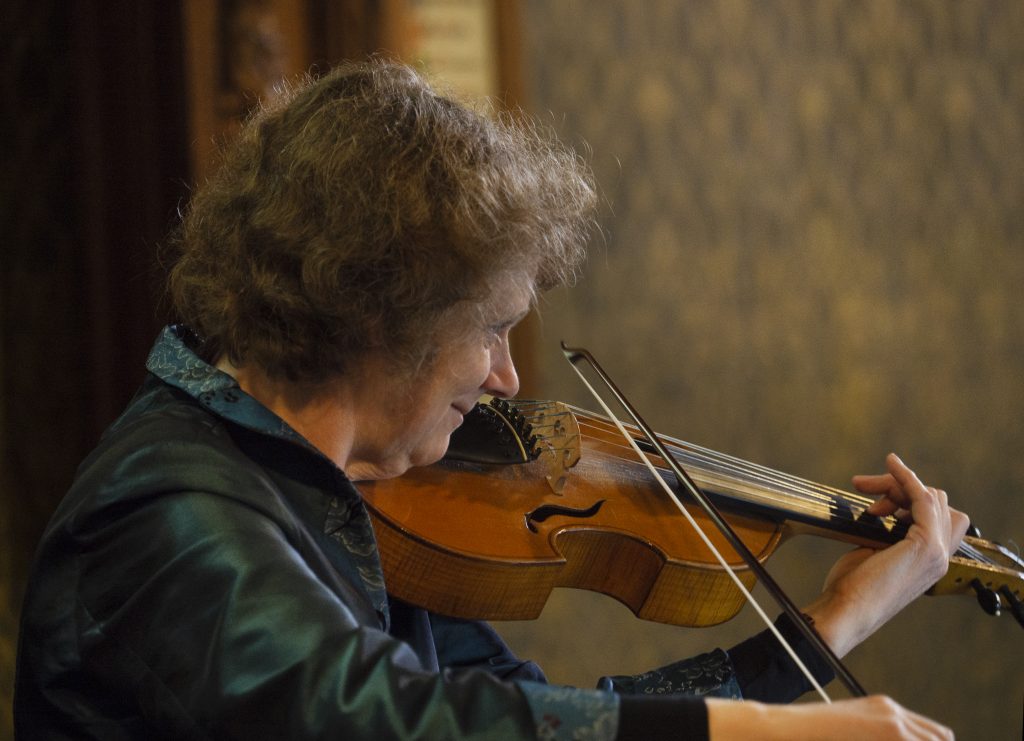 Rachel Stott lives and works in London, UK.  She attended Wells Cathedral School and read music at Churchill College, Cambridge, taking composition classes with Hugh Wood and Robin Holloway. She then pursued postgraduate studies at the Guildhall School of Music and Drama, studying viola with David Takeno and Michaela Comberti, but also managing to infiltrate classes in composition, ethnomusicology, jazz and early music, thus gaining a broader education than was perhaps intended by the establishment.
Rachel has pursued a career as violist and composer, performing with both contemporary and early music ensembles and writing for a diverse range of instruments, including viols, cornetts and sackbuts, lutes, ocarinas, viola d'amore and baryton, as well as the more conventional instruments of the modern orchestra.  She has composed song cycles, string quartets, (No. 1 for the Fitzwilliam Quartet, No. 2 for the Dante Quartet and No.3 for the Callino Quartet), chamber music works, orchestral works and an opera for children, The Cuckoo Tree, based on the book by Joan Aiken.   Her music has been performed at the London South Bank, Wigmore Hall, St John's Smith Square, festivals across the UK, and in continental Europe, North America and Japan. A record-breaking work, Odysseus in Ogygia, for an ensemble of six violas d'amore, was presented at the 2012 Viola d'amore Congress in Innsbruck, and in the same year Several World, for massed saxophones, was performed at the World Saxophone Congress in St Andrews, Scotland.
Rachel's compositions draw on a wide range of sources: historical, artistic, literary, scientific and medical. She has written a music theatre piece about the Jewish East End, a vocal and instrumental work which connects the Queen's accession with the history of the Great Western Railway, and an instrumental piece describing the procedure of Endoscopic Retrograde Cholangio Pancreatography. In 2003 she held a residency as a composer at Blackpool Victoria Hospital, funded by the Performing Right Society Foundation, which led to Gulliver's Ear for string trio, inspired by watching an operation on the ear.
Rachel is the viola player of the Revolutionary Drawing Room, the Bach Players  Trio Notturno (flute, viola, guitar) and plays regularly with Ludus Baroque.
More information about Rachel here.